Doctors in Laredo, TX
Our Team of Doctors and Medical Staff at Doc-Aid Urgent Care in Laredo, TX Treat Children and Adults of All Ages. Request an Appointment Online or Call us at (956) 523-0966.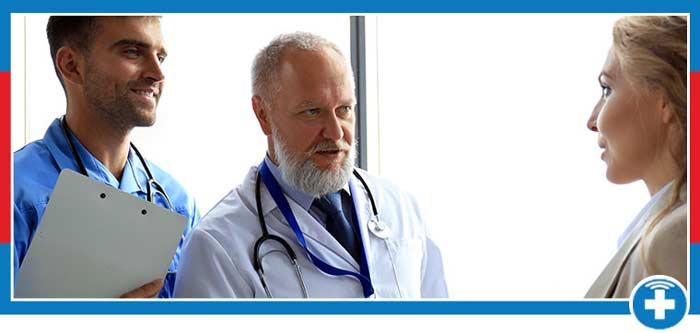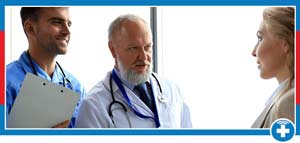 If you are looking for a doctor in Laredo, TX, DOC-AID Urgent Care has you covered. Our dedicated doctors, medical professionals, and caring staff are here when you need us most. We treat children and adults of all ages and treat patients on a walk-in basis. Being under the weather or caring for a loved one that is sick or injured can be stressful, especially when your primary care doctor's office is closed. When you need a doctor in Laredo, TX, walk-in to our clinic no appointment necessary.
With everyone living such bust lives these days, sometimes making it to the doctor within normal business hours is just not in the agenda. Whether it doesn't quite fit your schedule or one of life's little emergencies happens unexpectedly, DOC-AID Urgent Care in Laredo, TX offers convenient hours to fit your busy days. Our walk-in clinic is open 7 days a week. Monday through Sunday our hours are 10 am – 8 pm.
DOC-AID Urgent Care strives to improve our communities access to good and affordable healthcare. Providing care from Board Certified and ER trained doctors and licensed providers, you can rest assured you and your loved ones are in good hands. Offering state-of-the-art X-Ray services and laboratory testing, our compassionate medical team has all of your healthcare needs under one roof. If you need immediate care fast, our doctors in Laredo, TX can help with all non-life threatening medical needs. If you are experiencing a life threatening emergency, call 911. Some of the conditions we treat at DOC-AID Urgent Care include
Allergies& Minor Asthma
Bug bites & stings
Lacerations
Fractures
Chicken Pox
Bronchitis
Minor surgical care
Impetigo
Stye
Strep throat
Sports injuries
Urinary tract infection
Pink eye
Poison Ivy / Oak
Suture Removal
Shingles
And More!
Click here to look at all of the conditions we treat. We also provide employer services and occupational medicine in Laredo, TX, pre-operative exams, school & sports physicals, pediatric care, and can prescribe medications and prescriptions. DOC-AID Urgent Care is located at 2438 Monarch DrLaredo, TX 78045. We offer affordable self-pay options and accept most major insurance. Our staff is fluent in Spanish and is here for the whole family. Book an appointment online or call Us.
ADDITIONAL SERVICES YOU MAY NEED