Injuries & Illness Treatments Q & A
Doc-Aid Urgent Care Specializes in Injuries and Illness Treatments Near You in Laredo, TX. For More Information Call Us Today. Come on In Today, No Appointment Necessary, No wait!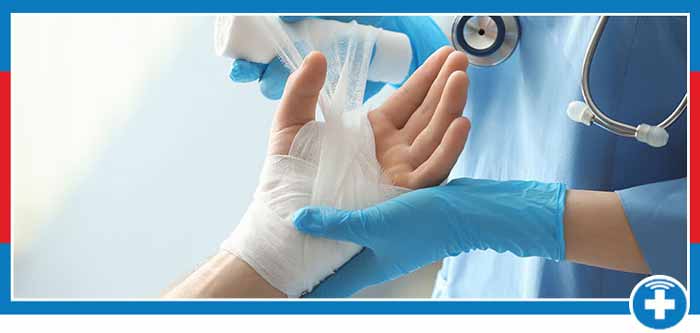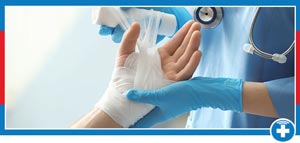 Table of Contents:
When should you go to ER or walk-in clinic?
What types of Injuries do you treat?
What types of illnesses do you treat?
Do you accept insurance?
When should you go to ER or walk-in clinic?

Have you suffered a nonlife-threatening illness or injury in the Laredo, TX area? A trip to an emergency room means hours of waiting and a hefty medical bill. Waiting for your primary care provider to be available might mean days of suffering. Instead of weighing the pros and cons of either option, pick a third: Doc-Aid Urgent Care! Our state of the art urgent care center can treat a variety of illnesses and injuries with no appointment needed. Our walk-in clinic can handle many of the ailments that prompt people to visit an emergency room.
What types of Injuries do you treat?

At Doc-Aid Urgent Care, we see all types of injuries. These include cuts, lacerations, sprains, strains, and abrasions. Accidents always happen regardless if they are in the comfort of your home or at your place of work. Our board-certified doctors and experienced staff can treat you quickly and get you feeling better faster. We can suture your cuts and lacerations and stabilize a sprain or strain. Our clinic is equipped with a digital x-ray that allows us to take images of your bones to check for any fractures. Catching fractures early are crucial to make sure they heal correctly and quickly. An undiagnosed broken bone can lead to longer recovery time, or worse a more severe injury. We will provide you copies of any images we take and can forward them to your regular doctor upon request.
What types of illnesses do you treat?

Feeling sick is never fun, so when you come down with an illness, you want to get back on your feet as quickly as possible — unfortunately, symptoms of a common cold overlap with many other more severe diseases. You may not know if you have a cold or the flu, an upper respiratory infection, pneumonia, or bronchitis. Some of these illnesses, if left untreated, take weeks to overcome. If you are feeling ill and are not getting better, come to our urgent care center today and be seen by one of our doctors. We have a state of the art lab onsite that allows us to test for a variety of illnesses. Once confirmed, we can get you the medication you need to help you recover faster and take the edge off your symptoms. Our center can also test for urinary tract infections. Any test we process at our center is completed in a confidential, judgment-free environment. We'll review every test result with you, send you home with a copy and can forward it to a doctor upon request.
Do you accept insurance?

We accept most major insurances and have self-pay rates for those who are uninsured. Do you have questions about our services? Feel free to call any of our locations, and our staff will be more than happy to assist you.

We look forward to meeting you!
ADDITIONAL SERVICES YOU MAY NEED