Urgent Care and Walk-In Clinic in Laredo, TX
Are You Looking for an Urgent Care Near You in Laredo, TX? Stop Your Search and Visit Doc-Aid Urgent Care Today! We Are Conveniently Located at 2438 Monarch Drive Suite A-375 Laredo, TX 78045. No Appointments Are Ever Needed, Simply Walk In!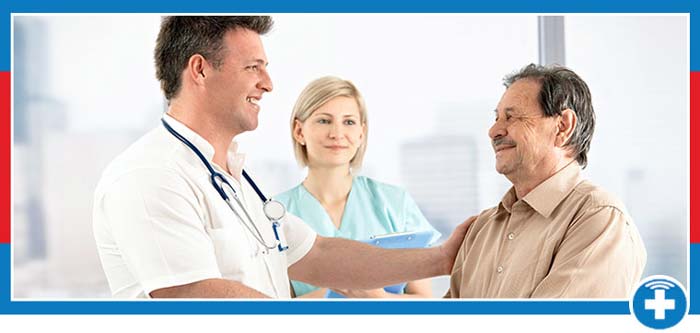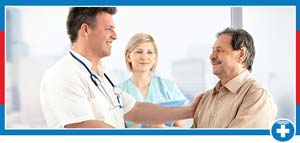 Do you need immediate aid in the Laredo, TX area? Avoid a trip to an expensive emergency room or wait days for your regular doctor to be available. Visit our board-certified physicians at Doc-Aid. We will provide immediate care at our urgent care center, no appointment required. Simply walk in with a nonlife-threatening illness or injury, and our doctors will treat you promptly. If you do experience a short wait, it will be in our clean and comfortable waiting room. We are open every day of the week and accept most major insurances.
In addition to providing urgent care to our neighbors in the Laredo area, we also have many convenient everyday medical services. No appointment is required to see one of our doctors or access any of our services. Need a physical for a sport, school, or employment? See our highly experienced staff today for a thorough medical exam. Bring in the needed paperwork, and we'll fill out all forms after your examination. Our doctors are also certified DOT Physical providers, making us the perfect choice if you are trying to renew or obtain a commercial driver's license. Parents find our extended weekday hours very convenient when they need a last-minute physical for a child, so they don't miss playing a sport or going to a camp. We can forward the results of any physical and related lab testing to your regular doctor upon request.
Speaking of our onsite, state of the art lab, come to our urgent care center if you think you may be aching from an infection, like the flu or strep throat. These highly contagious infections can spread to your family and coworkers unless the proper medication is prescribed to you. In many cases, we can test for infections while you wait. This means you'll get the test results, a diagnosis, and even your medication in a single visit. Get back on the road to recovery today and start feeling better sooner with assistance from our highly experienced medical staff. You'll be given a full report of any test or screenings we process and can forward the results to your regular doctor upon request.
Our staff can also treat the youngest members of your family. Our highly professional and compassionate doctors strive to make the entire visit as easy as possible when your family needs urgent pediatric care. We know that a visit to the doctor's offices is not an activity a child enjoys. We'll get you in and out as soon as possible so everyone can start to feel better soon.
Doc-Aid Urgent Care is located at 2438 Monarch Drive Suite A-375 Laredo, TX 78045. We are open Monday through Sunday from 10 am to 8 am. We accept most major insurances and have self-pay options available for the uninsured. Do you have questions about our services? Please call us our friendly staff. We look forward to helping you feel better!
Hablamos Español
ADDITIONAL SERVICES YOU MAY NEED