Urgent Care Clinic in Laredo, TX
Doctors at Doc-Aid Urgent Care Proudly Treat Children of All Ages, Adults & Seniors. We are Open 7 Days a Week for Your Convenience.Call us at (956) 523-0966 for More Information, Make an Appointment Online or Simply Walk in!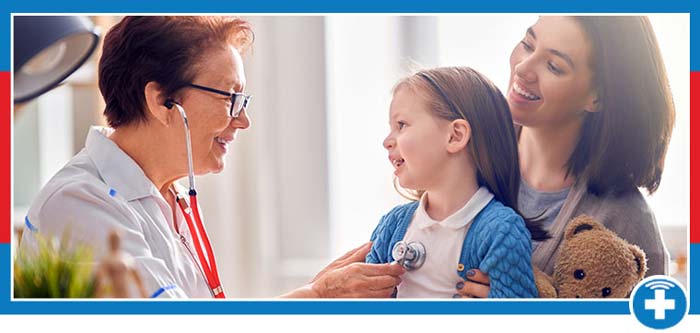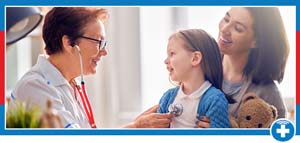 When you need urgent care for a nonlife-threatening illness or injury, the board-certified doctors at Doc-Aid are ready to come to your aid! Our urgent care center is open seven days a week, and no appointment needed! Be seen promptly and at an affordable price compared to the often lengthy, and expensive waits at a traditional hospital emergency room. If you do experience a short wait, it will be in our clean and comfortable patient lounge. We are here when you need us! With our extended hours and weekend availability, there's no need to take a day off from work to receive excellent medical care.
Our urgent care clinic in Laredo, TX also offers many common services that many find to be quite handy. If you need to obtain or maintain a Commercial Driver's License, then you will need a DOT Physical once every two years. While these physicals aren't more complicated than other physicals, they must be administered by a certified DOT Physical provider. Our physicians have this certification and are available every day of the week to help you acquire this license. We have a state of the art lab at our urgent care center, allowing us to process all required tests and screenings. In many cases, we will be able to complete this physical in a single visit. Employers, do your workers need a CDL to work for you? If they need a renewal right away, send them to our facility for prompt service. We'll make sure they are ready to work for you and will alert you right away if anyone fails their physical.
Another service we offer for employers is annual physicals and random drug testing. Ensure the safety of your workers and the workplace with these two services, available with no appointment. We'll worry about making sure everyone is physically fit to work for you while you worry about the day to day operations of your business. Do you have specific concerns? Visit our urgent care center today and talk to us one on one about your business and industry. We'll customize a physical for your current and future employees to make sure they are healthy enough to fit the roles that you need them. Consider creating a corporate account with us to facilitate future visits to our urgent care center. While no appointment is needed, please call ahead if you are sending a group of employees to our facility. We want to ensure we can serve everyone promptly.
Doc-Aid is located at 2438 Monarch Drive Suite A-375 Laredo, TX 78045. Our urgent care center is just inside the Independence Plaza shopping center. There is ample parking just outside of our facility. We are open Monday through Sunday from 10 am to 8 pm. We accept most major insurances and have self-pay options for the uninsured. Do we take your insurance? Visit our insurance page for a full list of carriers we currently accept. Questions about the services we offer? Call us our friendly staff today.
We look forward to being of service to you and your entire family!
ADDITIONAL SERVICES YOU MAY NEED