Women's Health Services Questions and Answers
Make your health a priority by getting an annual well-women's physical through the trusted doctors at Doc-Aid Urgent Care in Laredo, TX. We are here to make sure you live a healthy and happy life. For more information, please call us or request an appointment online.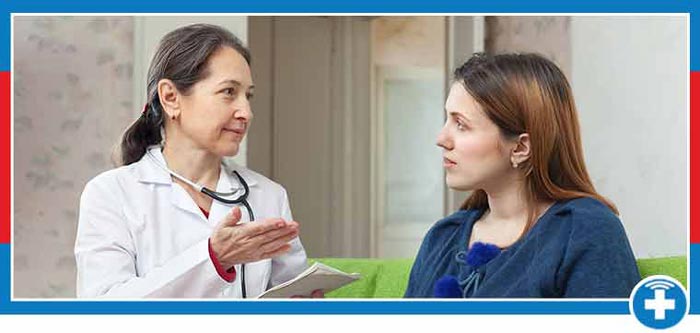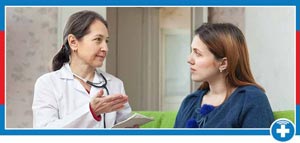 Table of Contents:
Why do women need annual physicals?
What is included in a well-woman annual physical?
How often should women go for physicals?
Women's health should be a primary concern for every woman in your life. Great ways to make sure you stay healthy and happy are:
Visit your doctor every year for an annual well-woman physical
Review your eating habits and diet
Get moving, stay physically active by walking or hiking
Prioritize sleep
Reduce stress
Make a list ahead of time for your medical visits
Why do women need annual physicals?

Women's annual physicals are important to your overall health and wellness. These yearly exams are essential for women. Annual physicals are an important diagnostic tool that enables your doctor to keep track of any changes that may take place in your body which can be an indicator to an underlying disease or condition.
What is included in a well-woman annual physical?

At Doc-Aid Urgent Care our annual well-woman physicals include:

– Discussing your medical history

Your doctor may ask questions about your lifestyle and habits including if you smoke or drink. This is a great time to mention any health concerns you may have.

– Breast exam

Your doctor will visually and physically examine your breasts looking for any lumps, bumps or skin abnormalities that may be an indicator of breast cancer or non-threatening breast issues.

– Pelvic exam

Your doctor will both visually and physically examine your vagina, vulva and cervix, checking for any abnormalities that may be an indicator of cancer, sexually transmitted disease, or other benign conditions.

– Depending on your age and medical history a Pap test, HPV test and mammogram may be ordered

These screenings are available to indicate the presence of cervical cancer and help assess risk.

– Routine blood work may also be performed

Blood samples will be taken to analyze your cholesterol, blood sugar or any other tests. This also includes blood pressure, pulse and temperature which will be recorded in your file.

– Heart and Lung Exams

Using a stethoscope, your doctor will listen to your heartbeat and your breathing to ensure everything sounds normal.

– Neurological Exam

Your nervous system will be examined by having your knees hit with a small mallet to check your reflexes.

– We also treat STDs and can prescribe birth control

At Doc-Aid we offer the ability to not only test for STD's but offer treatment for any STD's and can prescribe birth control.
How often should women go for physicals?

This is a common question we are often asked, and we understand everyone has different medical needs. Ideally, at Doc-Aid Urgent Care we like to see you in each year for a physical unless stated otherwise. If you smoke or have any health risk factors for certain conditions, your doctor may suggest you come in more often.

Regardless of your health circumstances, regular visits help you to build a relationship and a history record with your provider. Routine blood tests establish your unique baseline. We are all different, and what may be normal for you, may not be normal for others. Having your own track record for blood pressure, cholesterol, and glucose levels will help you quickly spot any early signs of trouble.

We do not treat emergency cases such as bleeding during pregnancy or a possible miscarriage. In those instances, patients are advised to visit the nearest ER facility. 

At Doc-Aid Urgent Care we want to keep you healthy and happy. We offer high-quality healthcare for the entire community. Our facility has onsite laboratory services as well as an x-ray clinic to help make your annual well-women's visit as efficient as possible. We are available for walk-in service as well as by appointment. We are open from 10:00 AM to 8:00 PM 7 days a week and conveniently located at 2438 Monarch Drive Suite A-375 Laredo, TX 78045. We serve patients from Laredo TX, Ranchos Penitas West TX, Islitas TX, Botines TX, Nye TX, and Webb TX. Looking forward to serve you!
ADDITIONAL SERVICES YOU MAY NEED