COVID-19 PCR Testing In-House Lab
DOC-AID Urgent Care & Walk-in Clinic offers COVID-19 PCR Testing with in-house processing for same day results in most cases.
NOTE: There is an extensive amount of paperwork involved with COVID testing. It is advised that you book a visit on-line and fill out all paperwork BEFORE you arrive to expedite your visit.
We are open 7 days a week, 10am – 8pm
(956) 523-0966
2438 Monarch Drive Suite A-375 Laredo, TX 78045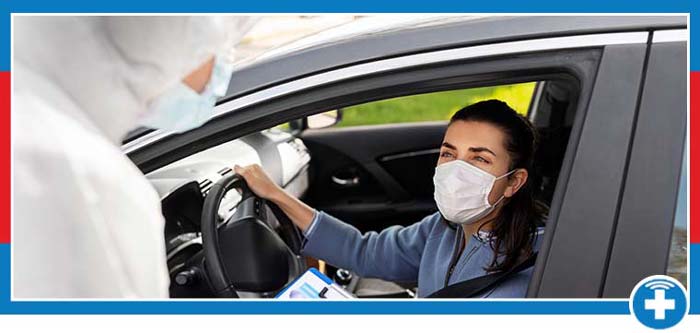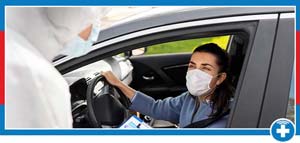 We serve patients locally in Laredo, Hebbronville, Zapata, Carrizo Springs, Cotulla, Eagle Pass, and throughout the state of Texas via our Telehealth option, please call us.
COVID-19 PCR IN-HOUSE PROCESSING TEST
A PCR test is a viral test that tells you if you have a current infection. Two types of viral tests can be used: nucleic acid amplification tests (NAATs) and antigen tests. NAATs detect genetic material (nucleic acids). NAATs for SARS-CoV-2 specifically identify the RNA (ribonucleic acid) sequences that comprise the genetic material of the virus.(source: CDC)
At DOC-AID Urgent Care our Laboratory has the latest technology which allows us to process PCR COVID-19 tests in-house providing same day results in most cases. PCR Tests are considered the gold standard and rely on DNA amplification to produce consistent, reliable results. Results usually ready same day.
What does a positive COVID-19 PCR test result mean?
There are two possible scenarios:
If you receive your test 5-7 days after a known exposure; YES, you most likely have an active infection. Your medical provider is the best source for an accurate diagnosis. Talk to your provider for more specific information.
-or-
If you are re-testing or it is 10 days past symptom onset, a positive PCR test at this time could be due to the remnant RNA in your system. In this case you would not be considered contagious. This type of assessment requires a medical evaluation by your provider. Talk to your provider for more specific information.
What does a negative COVID-19 PCR test result mean?
A negative PCR test result means that you most likely DO NOT have a current infection.
All in-house processed tests are performed in a CLIA laboratory.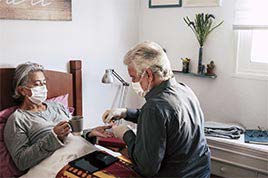 Caring for someone with COVID-19? Download helpful tips here.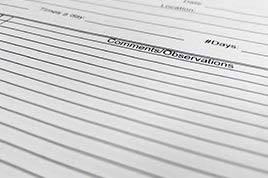 Diagnosed with COVID-19? Keep track of your symptoms with this COVID Symptom Log. Download here.
ADDITIONAL SERVICES YOU MAY NEED